Apple TV, developed and sold by Apple is billed as a digital media player and micro-console that can be used to play media content such as videos and movies on a connected TV set or video display.
But this innovative media player by Apple isn't just for playing media or watching Netflix or iTunes, it also offers a great lineup of games that you can play with your family and friends. That said, here are 14 best games for Apple TV to help you get in on the action!
1. Crossy Road
Developed by Hipster Value, Crossy Road is an arcade style video game released in 2014. The main theme of the game is answering the question "Why did the chicken cross the road", so as you might've guessed the main objective of the game is to cross several roads and obstacles without dying.
Apart from Apple TV, Crossy Road is available on many other platforms including Android and Windows, and single player and multiplayer modes. Players in the game assume the role of a single character, and can either swipe the screen or tap to go forward in the desired direction.
Crossy Road features several obstacles including cars, trains, rivers, where players need to time their movements near perfectly in order to avoid these hurdles and come out alive. The Apple TV version of the game contains a total of 272 characters, where 204 of those are unlocked and 46 are regarded as secret characters.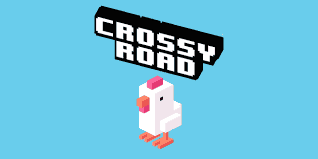 2. Shadowgun Legends
Developed and published by Madfinger Games, SHADOWGUN LEGENDS bills itself as a first shooter video game that is available for Android, iOS and TvOS. It is the first installment of the Shadowgun series, and was released in 2018. SHADOWGUN LEGENDS consists of 200+ missions, and offers several different game modes to choose form including Elimination, Duel, Dungeons and Arenas.
Players in the gam assume the role of a first person shooter with MMA elements, and at the beginning of the game need to create a Shadowgun. This can be male or female, and can access various missions offered by shops, casinos and multiplayer missions. The game progresses as players complete their assigned missions either by one of the side quests or story campaigns. There are several different types of PvE gameplays (player vs environment, also known as player versus monster), to choose from in the game, which can either be played by s single player or multiple players.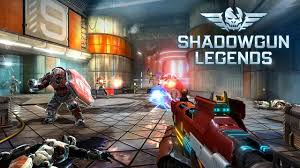 3. Spitkiss
Spitkiss developed by Triple Topping, and released in 2018 is a true one finger platformer game that is bound to keep you engaged for hours on end. Just as you might've guessed, this game allows you to explore the world of Spitkissers, which are basically tiny creatures that communicate via emojis and body fluids.
Gameplay revolves around tackling organs by trickling, jumping, bouncing and bullet timing, so will need to have excellent precision and reflexes to view the results. There are several scenarios you will come across in the game including themes of polyamory. The game has a total of 80 levels, and is told through comics and emojis. This precision based game is available on several different platforms including Microsoft Windows and iOS, and features an innovative jump to swipe mechanic.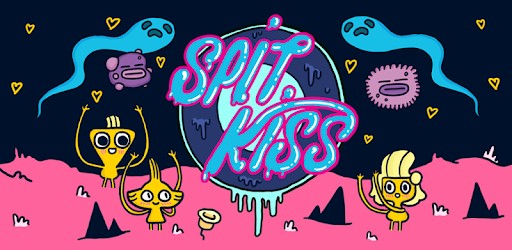 4. Atomik Rungunjumpgun
If you're up for some serios challenge, ATOMIK: RUNGUNJUMPGUN is perhaps the best game for you. This game puts a gravity defying weapon in the palm of your hands. Players in this game play as a fellow who has a death wish, and has to make it through several stages while continuously running. In order to get ahead of the game, you have to master your position in order to get from point A to point B successfully.
The game provides you with two hits to kick things off, but will send you back to start in the event you fail. It features intuitive controls, and an appealing presentation complete with dark backgrounds. Plus, you've got a pulsing soundtrack, which offers a great mix of techno and industrial noise. Gameplay involved collecting every single bauble, and trying your best to make it to the finish line.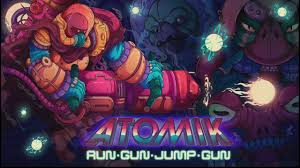 5. Galaxy on Fire – Manticore Rising
Another action packed and fast paced game for Apple TV – Galaxy on Fire – Manticore RISING, where you play the role of Hayley "Manticore" Snocom, which is a rookie pilot, and a dropout from the Space Fleet Academy. This high energy space station is especially designed for Apple TV, and allows you to maneuver a ship with the Siri remote.
The goal in the game is to rescue life threating pilots, and rescue your crew from them. This game is bound to put your marksmanship to the test, and tackle several enemies is massive outer space environments. These actions are set in the vivid backgrounds complete with eye catching details. It is the official prologue to the Galaxy on Fire 3 – Manticore, and was accoladed with the Best Technical Achievement by German Game Developer.
6. Chillaxian
Brought to you by Madgarden, Chillaxian is an award worthy 1980's classic game that allows you to reminiscent the good old days of arcade gaming. It is specifically designed to imitate the theme and fun of 1980's arcade space shooters, and features an easy to learn control interface. When you start playing the game, you can't help but notice that looks very similar to Galaga and Space Invaders.
Gameplay entails destroying share abilities from Galaga, and moving your spaceship just like you would in Space Invaders. During the game, you have to shoot down enemy ships, that are loaded with upgrades, and you will fire power and much more during the game. Every five waves, you will also encounter boss battles, and a plethora of unique challenges.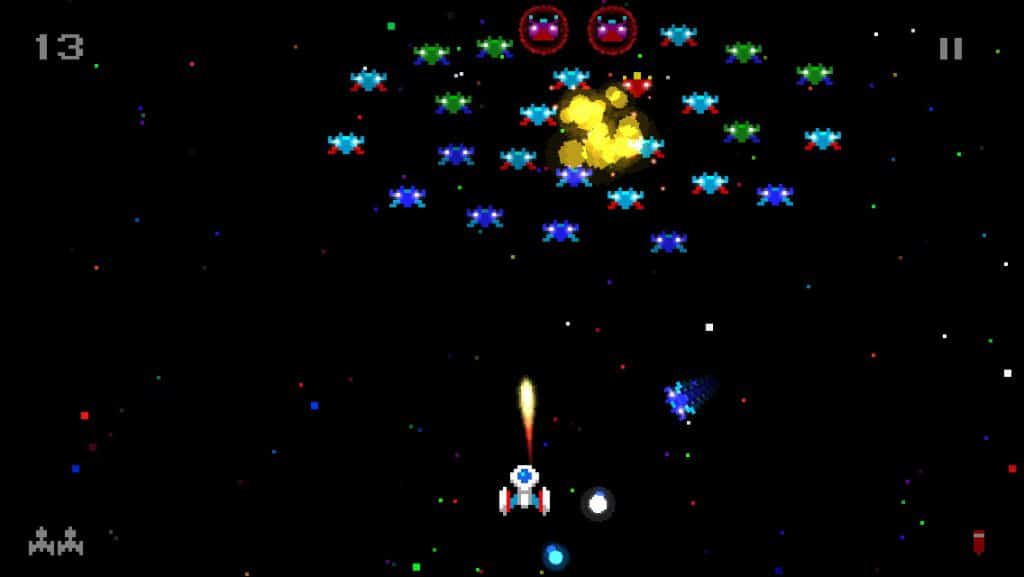 7. Sky Force Anniversary
Developed by Infinite Dreams Inc., Sky Force is similar to games such as Capcom's 19XX series and Seibu Kaihatsu's Raiden series, and features several stage bosses and a weapon upgrade system. This vertical scroll and shoot video game was originally released for Pocket PC and Symbian way back in 2004, but is now available on Android and iOS. Gameplay revolves around choosing one of three ships, and then flying around.
As you fly around amidst island style backdrops filled with bright, colorful cloud water effects, you have to blow up everything in sight. One of the noteworthy features of this game is the tiny details and 3D aspects such as the light houses and other large objects below you. Then you've got impressive sound complete with sound effects and pulsing tones, and easy to navigate menus.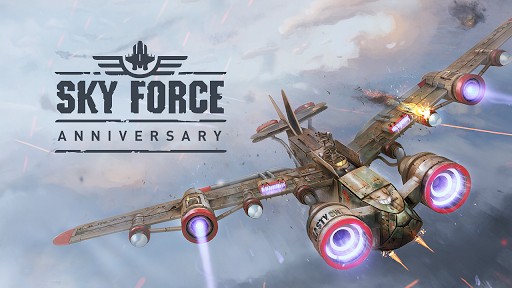 8. Asphalt 8: Airborne
Asphalt 8: Airborne is a 2013 racing game that was released in 2013 for both Android and iOS powered devices. Developed by Gameloft Barcelona, this game has garnered over 350 million players as indicated on the description in the Microsoft Store and App Store. It is quite similar to Asphalt 7: Heat, so if you've played this, you will be familiar with the four control options.
If you aren't, they are Tilt to Steer, Tilt and Icons, Onscreen controls and Tap to Steer. However, these control schemes do vary across in Windows 8.1 and Windows 10 versions. Each race you play in the game is rated with a five-star system, where you get three stars for finishing in 1st place, two for 2nd and one for 3rd place. You get two additional stars for performing actions such as achieving secondary objectives such as knocking down opponents or performing stunts.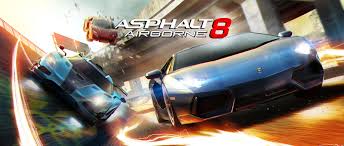 9. Tiny Wings TV
Regarded as one of the most popular games for iPhone, Tiny Wings TV is a game that is specifically designed to engage you for hours on end as you try to beat your high score. This game has recently been released for Apple TV, and now offers five new levels for the iPad and iPhone versions. However, this game does costs $2.99, which if reports are to be believed is money well spent.
In the Apple TV version of the game, you will notice several different features, starting with a split screen multiplayer, where players can either use an iOS device to control the big screen action or a dedicated game controller. Gameplay is based on a tiny bird that dreams of flying, but wings are stubby. Even with this issue, the bird has finally figured out how to fly, and its main goal is to fly as far as possible before sundown.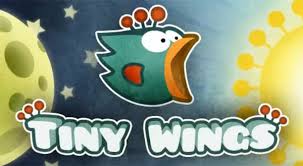 10. Riptide GP2
If you've ever played Riptide GP, and enjoyed the thrills that game has to offer, then RIPTIDE GP2 is definitely a game you should be checking out. This dynamic full-featured game is all about racing hydro jets around futuristic tracks across an interactive water surface. It offers a visually stunning racing experience, and features tons of original content new game modes.
RIPTIDE GP2 is an online multiplayer game that allows you to race against your friends, and features VR Challenge Mode, which when triggered lets you race according to your friend's best times without them being present. There's also a New Career Mode for you to check out, where you can learn new stunts, and compete in a myriad of different rocket-powered events.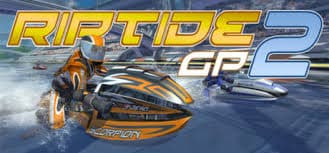 11. SketchParty TV
Also known as Sketch TV, SketchParty is a feature rich and tech packed drawing game that's been featured in several leading online publications including 2016 WWDC Keynote. It is quite similar to the game Pictionary, and is a great choice for family get togethers, or even for teaching young one's vocabulary or any subject at home or in the classroom.
This game involves two drawing teams that can have up to eight players each. Each player has to draw five words in a span of two minutes. With a total of six players on board, SketchParty TV can be played in a total of roughly 30 minutes. It also features a built-in editor, which allows you to make your own lists easily.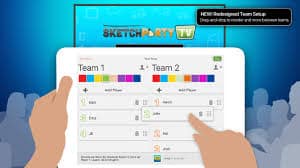 12. Dungeon Hunter 5
Developed and published by Gameloft, Dragon Hunter 5 was released in 2015 for iOS, Android and Windows 10 devices, and serves as a sequel to the ever popular Dragon Hunter 4. This hack and slash role playing game shares a few similarities with its predecessor such as using skill attacks, picking up loot and using potions. But there are some clear differences between the two as well including lack of exploration or open world.
Dungeon Hunter does however feature level based dungeons that ring in with a myriad challenge. Players encounter these difficulties as the game progresses, hence are given a chance to showcase their skills in defeating the enemy. Players can add friends throughout the game, and can only perform in a limited number of dungeons.
13. Rayman Adventures
Rayman Adventures, if you haven't guessed yet is a game filled with amazing adventures, which are geared to take you on a mission to rescue quirky creatures called the Incrediballs! There's a bit of trouble in the game, where the ancient eggs have been stolen, and scattered across the world.
Rayman, the fearless adventurer and his Viking companion Barbara are now tasked with scouring the medieval castles and mythological castles in an effort to recover the stolen eggs, and restore the Sacred tree. This game is easy to play, where the character moves forward all by itself, but players can control most of the actions via the Apple TV remote.
14. Alto's Adventure
Developed by Snowman and released in 2015, Alto's Adventure takes you on an endless adventure, where the player automatically moves towards the right of the screen through computer generated enticing landscapes. The player can jump and perform tricks by tapping the screen to achieve their missions and achieve high scores.
Alto's Adventure was first released for iOS devices, but has recently also been made available for the Kindle Fire and Android. In this side scrolling games, players can also track their distance travelled, and are provided with a wingsuit to explore new elements of the game.