When you think of Chromecast, gaming is probably the last thing that comes to mind! But Chromecast isn't just a device that you can watch your movies, favorite TV shows on or stream videos, but you can also use it to play games on your TV with your mobile device such as phone or tablet.
Playing games on your Chromecast especially the newer models is easy and fun, but you will need an optimal WiFi connection for it to work. If your WiFi connection is slow or there are several people using it, the Chromecast games may feel laggy, and the visuals may suffer too.
Finding the best games to play on Chromecast can be a tricky task, given that there are just a few games that offer full support for this device such as Angry Birds Go and WGT Golf. However, if you turn down your quality settings a few notches, you can play just about any game by mirroring your smartphone or tablet screen across to the Chromecast. That said, here are 14 best Chromecast games that are easy, fun and simple to play.
Tower Construction 3D
Tower Construction 3D allows you to become a building contractor, and perform tasks such as getting into a crane, placing floors the right way and constructing the world's tallest skyscraper. If you're good or interested in building towers, then this game is bound to keep you engaged for hours on end.
Tower Construction 3D offers can be played by either a single player or multiplayer up to 5 players, and gameplay entails building a tower piece by piece without destroying the tower. This funny and casual game is designed for all ages, and is filled with realistic physics, 3D graphics, and supports VR and augmented reality.
It can be played with friends as well, and highlights your achievements and scores from Google Play games. Playing Tower Construction 3D is as easy as tapping the screen to unload the blocks from the crane, carefully creating a strategy, and then building the tower as high as possible.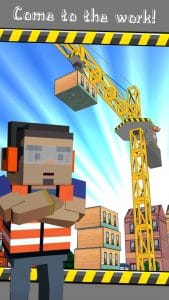 Deer Hunter Classic
Deer Hunter Classic is a game that allows you to explore the wilderness, and is billed as the most jaw dropping FPS hunting simulator on Android. In this game, players get an opportunity to travel on an epic journey starting from the Pacific Northwest in North America to the Savannah of Central America in an effort to hunt some of the most exotic animals in the world.
Deer Hunter Classic can be also played along with friends, where you can initiate global teamwork challenges that require key teamwork skills. Adding to this, these teamwork challenges allow players to work together to complete their hunting missions and win rewards. The game takes players on a journey that is woven with diverse environments, which collectively feature over 100 animal species, and offers great customization for various weapon accessories including magazines, scopes and stocks.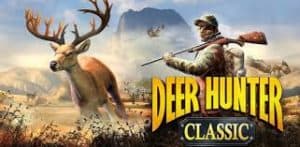 Scrabble
Released in 1938, Scrabble is a hit word game that has sold over a 150 million copies worldwide, and now you can play this highly exciting game on your Chromecast. This Chromecast game can be played in several different languages including English, French, Spanish and German, and with friends or solo. It allows players to challenge their friends via certain social media, and find an opponent with a single click.
Playing solo with the computer helps you improve your skills, and you can even connect your game with Facebook to share your best scores. Adding to this, Chromecast Scrabble allows you to chat with other players, receive notifications, and even use the integrated "Teacher" feature to become a master. And if you're in a loss for words, you can use the inbuilt Scrabble dictionary or the Best Word feature to see your best scoring options.
Risk: Global Denomination
Have you ever thought about dominating the world? If so, the Risk: Global Denomination game allows you to do just that! This classic game of Risk allows you to take your battles online, and launch attacks, draft troops, defend your territories, and can be played for free or premium version. This game offers multiplayer modes, and players can even play with friends online, pass and play and single player.
Players can play with up to six players online, and can choose between four difficulty settings, making it a great game for novice and seasoned players. Further, you can easily send challenged for different friends, and keep tabs on your performance via game stats and achievements. Risk: Global Denomination features several maps and eye-catching graphics, and allows you to send emojis to your opponents.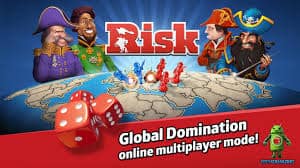 Monopoly GO!
If you love classic Monopoly, Monopoly Go is for you! It features the same features and characteristics as the traditional Monopoly game, except it comes with improved graphics and real time multiplayer gaming mode. A few new features include build on Boardwalk, Collect from Go, ride on a railroad and sending your opponents to jail. In Monopoly Go, players can build hotels and houses on properties and collect and upgrade action cards, and then stack them into a deck.
With real time PvP mode, players can battle players from all across the world, and unlock new action cards, earn chests and money. Some of the action cards players can upgrade include Jump, Railroad, Sprint, Balloon and Police Car. But that's not all, players can also create their own clubs or join existing ones, and then share their cards and earn more cash while, making a few new friends along the way.
Angry Birds Go!
Angry Birds Go takes players on an exhilarating ride down the track at super high speeds right until the finish line. This ride is no smooth one, but is filled with bumps and obstacles such as mischievous opponents and hazardous roads. The game also provides a ton of rewards, and you can even upgrade your cart to become the best driver on Piggy Island.
Angry Birds Go gameplay entails getting behind the wheel with any your favorite Angry Birds characters including Terrence, Chuck, and exploring the colorful and rich Piggy Island 3D world. As gameplay progresses, you will be able to test your skills as you participate in myriad different and often times surprising races. Players can play in multiplayer mode with friends, and can even enter a new race every day.
Ultimate Tennis
Love tennis? Well, Ultimate Tennis allows you to swing like a pro right on your Chromecast. Regarded as the most comprehensive mobile sport game, Ultimate Tennis is filled with beautiful graphics, packs a ton of action, and is basically a tweaked version of finger swipe tennis. Ultimate Tennis is designed to provide players with an action packed tennis experience, and is fast paced game that comes with four modes to choose from including Online and League.
Players get a chance to practice and master up to four different moves, and can play with both men and women, and share their playing styles. Further, you can even challenge and face random players in real time, and can play with either one or two handed controls. You can even create teams, and participate in several tournaments and beat opponents to earn big rewards.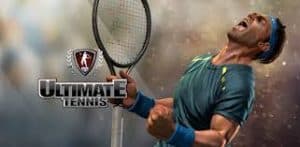 Alien Spaceship Invaders
Alien Spaceship Invaders is bound to take gamers on an adventurous ride with a super powered spaceship hovering at high speeds in an attempt to destroy the spaceship and aircraft in the galaxy war. It is an exciting game for both beginner and pro players, and allows players to engage in air combat of several powerful spaceships and jets, but without any allies.
Alien Spaceship Invaders encourages players to use their resources wisely, and collect rewards such as coins along the way to unlock powerful spaceships and jets, and collect coins along the way. Player's mission in the game is clear – finish each level and add a missile to their weapons arsenal. This game offers four shooting missions, where each one has a different enemy fighter.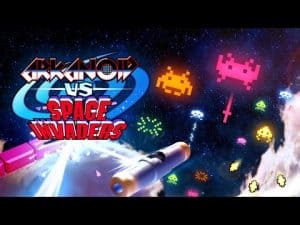 HangDroidCast
If you're into word guessing games, then you should definitely engage in a few rounds of HangDroidCast. Also dubbed Hangman, this game features blanks that are empty to accommodate the letter you need in a certain word. To fill in the blanks, simply tap the letters, and then guess the word.
Take note however, the numbers of guesses are limited, so the game ends if you run out of letters but haven't guessed the word yet. In HangDroidCast, you can either play with yourself or with more people by mirroring your Chromecast TV on your TV.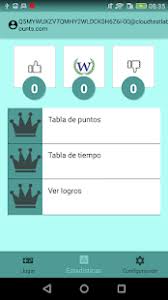 PictoParty
PictoParty is a draw and guess game that is designed to be played with friends and family. Gameplay entails drawing words that you see on your mobile device, and the image is mirrored in real time using Chromecast for everyone to guess. Not able to find the right words? Well, you can use the existing dictionaries, and select from over 700 words from six languages or create your own lists of you're feeling creative.
PictoParty allows you to play with up to 15 players in one go, and best part is with a single Android device. It can be played by all ages, and players can even share their funniest sketch on social media. Furthermore, you can even share the bespoke dictionaries created by you on social media.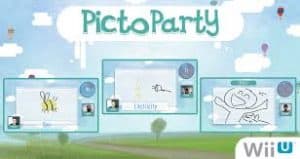 Tricky Titans
Tricky Titans is an up to four player game, where players are pitted against each other. This turn based game allows you to play as a Titan, who has just come out of a million year slumber, and just in time for the Primal Smackdown, which is regarded as the biggest sporting events in history. In the game, players get an opportunity to defend their village and friends, throw mountains as anyone you want to, and make your way to victory.
Tricky Titans is easy to play, where players have to input commands via their smartphones or tablets, and watch the action right on a Chromecast enabled television. During each round, players get to choose between several options such as defending, powering up and attacking, and can even adjust the number rounds they wish to play.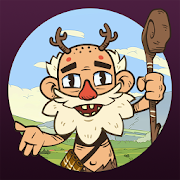 Chess
It's no surprise that chess is one of the most sought after strategy games in the world, and you can now play it right from your Chromecast to the big screen. This excellent board logic games helps you develop key skills such as strategy, tactics and visual memory, and allows you to unlock levels and become a pro in no time.
Chess contains several characters, where each is able to move in one or more directions. The King for example can move one step vertically horizontally or diagonally, while the Queen can move in any distance and in all the aforementioned directions. Chromecast chess offers 10 levels, comes with a game assistant and features alternate mode and two player mode.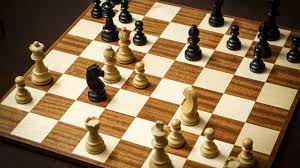 Tankcast
Tankcast is a two player game that delivers retro style action right on your big screen. The game basically entails moving around the screen in a bid to run down the opposing players tank. This game can be played by all ages, but it's worth noting that the controls may be a bit challenging to use for novice players and may take some to get used to.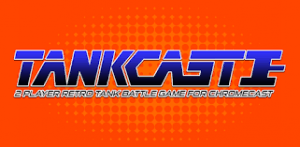 Connect 4
Connect Four also known as Four in a Row is a time based two player game in which players start by first selecting a color, and then drop colored discs into a suspended grid made up of six rows and seven columns. The pieces when drop plummet straight down, and take up the next available slot available.
The objective of Connect 4 is to connect four of your own discs of the same color beside each other in horizontal, vertical or diagonal direction, and before your opponent. It offers four levels of difficulties, and can be played online with several players.